Queen Creek's Top-Rated Schools: A Comprehensive Guide for Homebuyers
Posted by Tyler Blair on Sunday, July 9, 2023 at 4:57 PM
By Tyler Blair / July 9, 2023
Comment
Are you looking for a perfect place to call home that offers not only natural beauty and outdoor adventures but also top-notch education for your children? Welcome to Queen Creek, a charming town in Arizona's Sonoran Desert that boasts a thriving community and some of the best schools in the state. As a real estate agent who deeply values education, I am delighted to present this comprehensive guide to Queen Creek's top-rated schools, ensuring that homebuyers like you can make an informed decision for your family's future. Let's explore the educational gems of Queen Creek!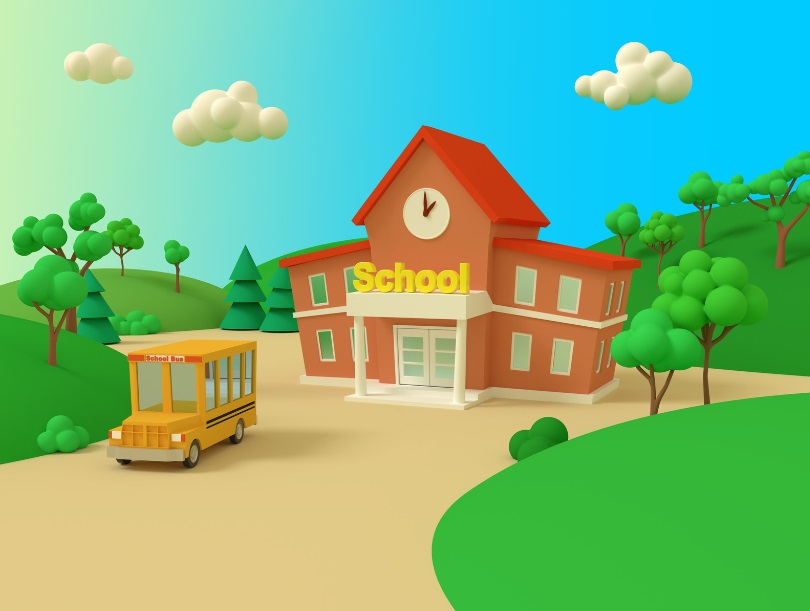 Understanding Queen Creek's Education System
Before we dive into the specifics of top-rated schools, let's gain a broader understanding of Queen Creek's education system. The town is served by the Queen Creek Unified School District, known for its commitment to academic excellence and student success. Additionally, Queen Creek offers access to several charter schools and private institutions, each with its unique approach to education.
Queen Creek Unified School District: Academic Excellence in Action
The Queen Creek Unified School District (QCUSD) is the primary public school district serving the town. Comprising multiple elementary, middle, and high schools, QCUSD has earned a reputation for providing quality education and a nurturing environment for students.
Jack Barnes Elementary School: Igniting Young Minds
Jack Barnes Elementary School is an outstanding institution that focuses on fostering a love for learning in its students. With dedicated teachers and innovative teaching methods, the school ensures a strong foundation for students' academic journey.
Queen Creek Middle School: Empowering Young Adolescents
Queen Creek Middle School offers a comprehensive middle school program that supports students' social and academic growth during this critical phase of their lives. From diverse extracurricular activities to a rigorous curriculum, the school prepares students for their transition to high school.
Queen Creek High School: Preparing for the Future
Queen Creek High School is the pride of the community, known for its academic excellence and commitment to preparing students for college and beyond. With a wide range of Advanced Placement (AP) courses and extracurricular opportunities, students are well-equipped for success in their future endeavors.
Charter Schools: Alternative Educational Paths
In addition to traditional public schools, Queen Creek offers several charter schools, each with its unique approach to education.
Legacy Traditional School: A Focus on Character and Academics
Legacy Traditional School is a popular choice among parents seeking a balance between academic excellence and character development. With a structured learning environment and a strong emphasis on core values, Legacy Traditional School prepares students for a well-rounded future.
American Leadership Academy: Excellence in Leadership and Education
American Leadership Academy (ALA) offers a rigorous academic program combined with leadership development opportunities. ALA instills leadership qualities in students, preparing them to be future leaders in their communities.
Private Schools: Personalized Learning Experience
For families seeking a more personalized learning environment, Queen Creek is home to reputable private schools.
Chandler Preparatory Academy: A Classical Education
Chandler Preparatory Academy is a classical liberal arts school that places a strong emphasis on critical thinking and a classical curriculum. With a focus on great books, languages, and the arts, students are exposed to a comprehensive and intellectually stimulating education.
Our Lady of Guadalupe Academy: Faith-Based Education
Our Lady of Guadalupe Academy provides a faith-based education rooted in Catholic values. With a supportive and nurturing environment, the school fosters spiritual, academic, and personal growth in its students.
Homes Near Top-Rated Schools: A Wise Investment
As a real estate agent, I understand that the proximity to top-rated schools is a crucial factor for homebuyers with children. Living near excellent schools not only enhances your child's educational experience but also adds long-term value to your investment.
Factors to Consider When Choosing a School
When choosing the right school for your child, it's essential to consider several factors to ensure it aligns with your family's values and educational goals.
Academic Programs and Extracurricular Activities
Evaluate the school's academic offerings, including honors, AP, and enrichment programs. Additionally, inquire about the availability of extracurricular activities, as these play a significant role in shaping a well-rounded education.
Class Sizes and Teacher-Student Ratios
Smaller class sizes and lower teacher-student ratios often lead to a more personalized and engaging learning experience for students.
Parent Involvement and Community Support
A strong sense of community and active parent involvement can enhance a child's educational journey. Research the level of parent engagement and community support in schools you are considering.
School Facilities and Resources
Visit the schools to assess the quality of facilities and available resources, such as libraries, technology labs, and sports facilities.
Preparing for School Enrollment
As you embark on the journey of choosing a school for your child, it's essential to be aware of the enrollment process, application deadlines, and any specific requirements.
Queen Creek's Education Beyond High School
Beyond high school, Queen Creek residents have access to various higher education opportunities. Nearby colleges and universities offer diverse academic programs to suit individual interests and career goals.
Embracing Education in Queen Creek
Education is a cornerstone of any thriving community, and Queen Creek's commitment to providing top-rated schools reflects its dedication to fostering the growth and success of its young residents.
Homeschooling in Queen Creek: An Alternative Approach
In addition to public, charter, and private schools, Queen Creek is also home to a vibrant homeschooling community. Homeschooling offers families the flexibility to tailor their children's education to their specific needs and interests.
Homeschool Support Groups
Families who choose homeschooling can join homeschool support groups in Queen Creek. These groups provide a sense of community, organize educational outings, and offer valuable resources to help parents on their homeschooling journey.
Arizona Virtual Academy: Online Homeschooling
For families seeking an online homeschooling option, the Arizona Virtual Academy (AZVA) offers a tuition-free, full-time online public school program. AZVA provides a rigorous curriculum, certified teachers, and individualized learning plans to meet each student's needs.
Special Education Programs
Queen Creek's commitment to education extends to students with special needs. The town's schools offer exceptional special education programs designed to support and empower students with diverse learning requirements.
Center for Advanced Studies and Extended Learning (CASEL)
The Center for Advanced Studies and Extended Learning (CASEL) is a specialized program within the Queen Creek Unified School District that provides a supportive learning environment for students with special needs. CASEL's dedicated teachers and staff focus on individualized education plans that help students reach their full potential.
Continuing Education Opportunities for Adults
Education is a lifelong journey, and Queen Creek offers numerous opportunities for adult learners to further their education or pursue new interests.
Central Arizona College: Accessible Higher Education
Central Arizona College, with its nearby campuses, provides accessible higher education options for adult learners. Whether you're looking to pursue a degree, gain new skills, or explore personal interests, the college offers diverse academic programs and courses to suit various goals.
Embracing Community Involvement in Education
The success of Queen Creek's top-rated schools is in large part due to the strong support from the community. Residents actively participate in supporting education through various initiatives and events.
Education Foundations: Investing in the Future
Education foundations play a crucial role in supporting Queen Creek's schools. These nonprofit organizations raise funds for educational resources, scholarships, and special programs that enrich the learning experience for students.
Parent-Teacher Associations: Fostering Collaboration
Parent-Teacher Associations (PTAs) provide a platform for parents and teachers to collaborate and work together to enhance the educational environment. PTAs organize events, fundraisers, and educational workshops that benefit both students and the community.
The Impact of Top-Rated Schools on Property Values
As a real estate agent, I understand that top-rated schools have a significant impact on property values. Homes located within the catchment areas of excellent schools tend to experience higher demand and may appreciate more over time.
Exploring School Rankings and Performance Data
When researching top-rated schools, it's essential to consider various factors, including academic performance, extracurricular opportunities, and student-teacher ratios. School rankings and performance data can provide valuable insights into each school's strengths and areas of focus.
Navigating the School Enrollment Process
As you prepare to enroll your child in a top-rated school in Queen Creek, understanding the enrollment process and timelines will ensure a smooth transition for your family.
The Journey Continues: Lifelong Learning in Queen Creek
Choosing a top-rated school in Queen Creek is just the beginning of an enriching educational journey for your family. As your children grow and develop, Queen Creek's commitment to education and community support will continue to nurture their potential and inspire their future success.
The Role of Technology in Education
Queen Creek's top-rated schools embrace the integration of technology in education to enhance learning experiences and prepare students for the digital age.
Technology Initiatives
Several schools in Queen Creek have implemented 1:1 technology initiatives, providing students with personal devices such as laptops or tablets. This enables seamless access to educational resources and promotes interactive learning both inside and outside the classroom.
Online Learning Platforms
Incorporating online learning platforms in the curriculum allows students to access educational materials, submit assignments, and engage in discussions virtually. These platforms offer flexibility and personalized learning experiences tailored to individual student needs.
Language Programs: Fostering Global Perspectives
Queen Creek's top-rated schools recognize the importance of language education in fostering global perspectives and cultural awareness.
Dual Language Programs
Dual language programs provide students with the opportunity to become bilingual and biliterate. These programs promote cultural diversity and equip students with valuable language skills that will serve them well in an increasingly interconnected world.
World Language Courses
In addition to dual language programs, Queen Creek's schools offer a range of world language courses, allowing students to study languages such as Spanish, French, Mandarin, and more. Exposure to diverse languages enriches students' communication skills and understanding of different cultures.
Scholarships and Financial Aid Opportunities
Queen Creek's commitment to education extends to providing scholarships and financial aid opportunities to deserving students pursuing higher education.
Academic Scholarships
Top-performing students in Queen Creek's high schools have access to various academic scholarships offered by universities, colleges, and community organizations. These scholarships recognize students' achievements and support their pursuit of higher education.
Need-Based Financial Aid
For students with financial constraints, colleges and universities often provide need-based financial aid packages that can help ease the financial burden of higher education.
The Impact of Community Partnerships
Queen Creek's top-rated schools benefit from strong community partnerships that contribute to the success of their educational programs.
Local Business Involvement
Local businesses in Queen Creek actively participate in supporting schools through mentorship programs, career days, and internships. These partnerships provide students with real-world experiences and insights into various professions.
Education Grants and Donations
Generous donations and education grants from community members and local organizations further enrich the educational experiences offered in Queen Creek's schools. These contributions support innovative programs and provide valuable resources to enhance learning opportunities.
The Value of Extracurricular Activities
Beyond academic pursuits, extracurricular activities play a vital role in shaping students' character, interests, and personal growth.
Sports and Athletics
Queen Creek's top-rated schools offer a variety of sports and athletic programs, providing students with opportunities to develop physical fitness, teamwork, and leadership skills.
Fine Arts and Performing Arts
Participation in fine arts and performing arts programs, such as music, theater, and visual arts, nurtures students' creativity and expression, fostering well-rounded individuals.
Navigating School Transitions
Moving to a new school or transitioning from elementary to middle school, and then to high school can be significant milestones for students. Queen Creek's schools prioritize creating a supportive and seamless transition process for students and their families.
Final Thoughts
Queen Creek's top-rated schools are shining examples of academic excellence and community collaboration. As a real estate agent who values education, I encourage you to explore the educational gems of this vibrant town. Whether you choose a public, charter, or private school, or opt for homeschooling, Queen Creek's commitment to nurturing young minds will ensure a bright future for your children.
As you embark on the journey of finding your ideal home in Queen Creek, consider the educational opportunities that this community offers. The town's top-rated schools are not just a selling point; they are the heart of a supportive community that values education as a pathway to success.
Let this comprehensive guide be your compass as you explore Queen Creek's top-rated schools and make an informed decision that will positively impact your family's future. Embrace the journey of education in Queen Creek, and watch your children flourish in the nurturing and inspiring environment of these exceptional schools.