The Hidden Gems of Queen Creek - Your Ultimate Guide
Posted by Tyler Blair on Sunday, July 16, 2023 at 9:03 PM
By Tyler Blair / July 16, 2023
Comment
Queen Creek is a charming town nestled in the heart of Arizona's Sonoran Desert.
As a real estate broker who has fallen in love with this vibrant community, I am thrilled to share my personal journey through the hidden gems of Queen Creek, showcasing the plethora of local parks and outdoor activities that make this place truly exceptional.
Whether you're a nature enthusiast, a fitness junkie, or a family looking for unforgettable experiences, Queen Creek has something special for everyone.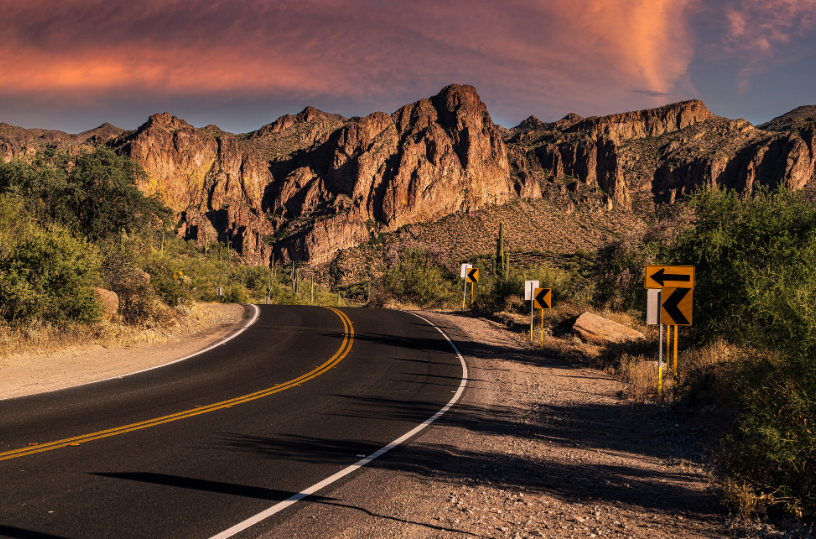 Unveiling Queen Creek's Natural Beauty
Step into the untouched landscapes of Queen Creek, where the desert's raw beauty merges seamlessly with carefully preserved green spaces. As a real estate agent, I often find myself visiting these parks to recharge, unwind, and be inspired by nature's wonders.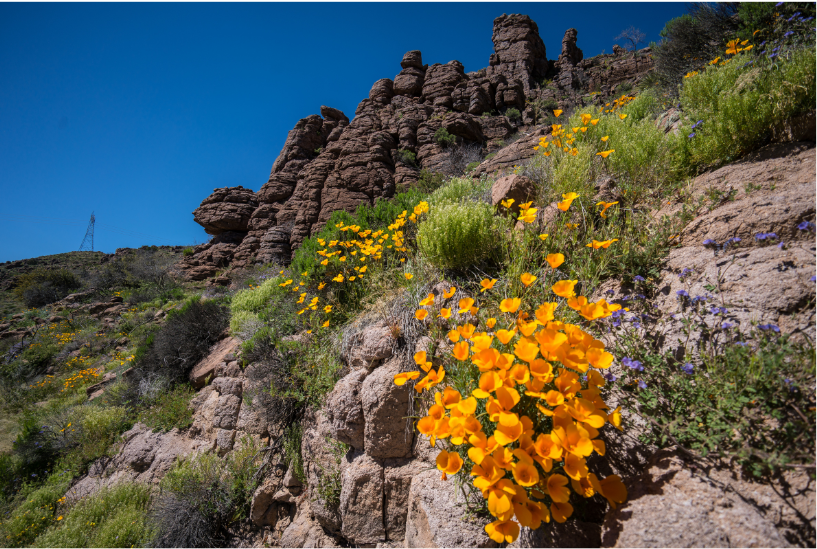 Desert Mountain Park: A Desert Oasis
Desert Mountain Park is a haven for those seeking a tranquil retreat. The park's trails meander through arid terrain, leading to awe-inspiring panoramic views of the Superstition Mountains. For an unforgettable sunset experience, hike to the top of Wind Cave Trail and be rewarded with a breathtaking display of colors painting the sky.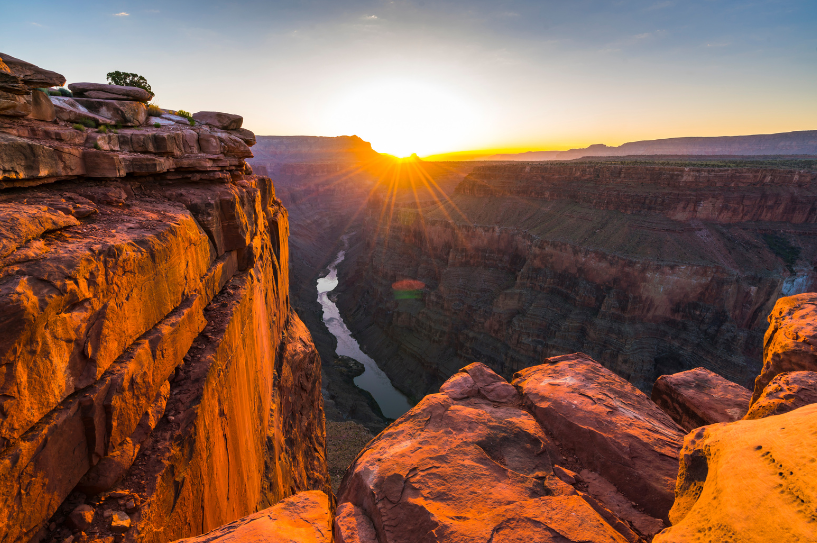 San Tan Mountain Regional Park: A Hiker's Paradise
As an avid hiker, I can't help but sing praises of San Tan Mountain Regional Park. The diverse range of trails, from easy strolls to challenging ascents, caters to all skill levels. The Goldmine Trail is a personal favorite, offering an unforgettable journey through saguaro-studded landscapes and ancient petroglyphs.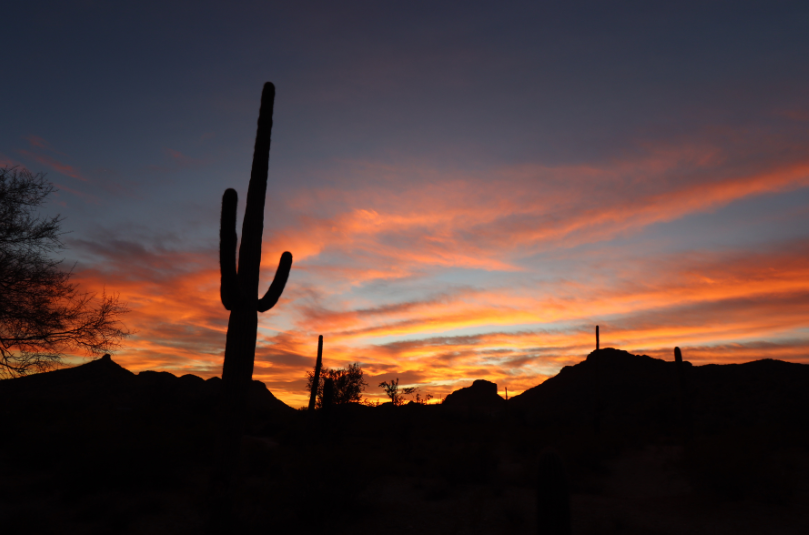 Queen Creek Wash: A Mesmerizing Waterway
The Queen Creek Wash is an unexpected oasis in the desert landscape, where the tranquil flow of water creates a refreshing contrast to the arid surroundings. The wash offers an excellent opportunity for birdwatching and spotting desert wildlife. Grab your binoculars, and you might be lucky enough to witness the majestic flight of the Harris's hawk or the elusive roadrunner darting across the sandy banks.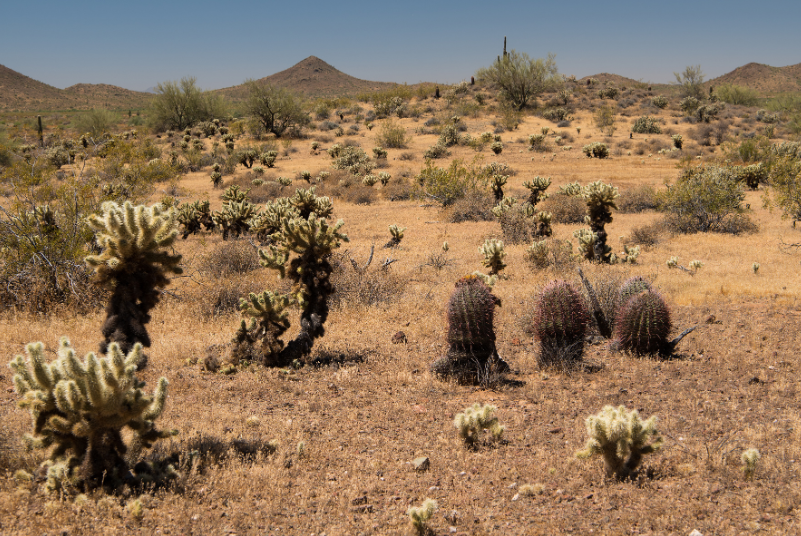 Founders' Park: A Gathering Place for Community Events
Founders' Park is the heart of Queen Creek, where the community comes together for various events and celebrations. This family-friendly park features open green spaces, playgrounds, and picnic areas, making it an ideal spot for a lazy afternoon with loved ones. Don't miss the seasonal events held here, such as the Fourth of July fireworks extravaganza and the local farmers' market.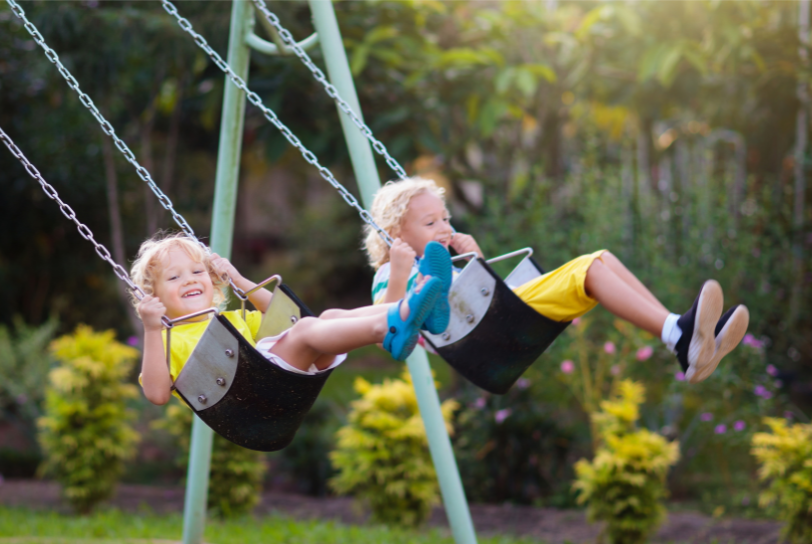 Outdoor Activities for Adventure Enthusiasts
Beyond the serene parks, Queen Creek offers a plethora of outdoor activities that get the adrenaline pumping. As someone who loves a bit of adventure, I've discovered some hidden gems that guarantee an unforgettable experience.
Queen Creek Olive Mill: A Gourmet Adventure
The Queen Creek Olive Mill is a delightful blend of adventure and culinary delight. Take a tour of the mill, learn about the olive oil production process, and indulge in olive oil tasting sessions that will leave your taste buds dancing with joy. The lush olive groves surrounding the mill offer a serene setting for a leisurely afternoon picnic.
Horseshoe Park and Equestrian Centre: Ride Like the Wind
For a taste of the Old West, head to Horseshoe Park and Equestrian Centre. Saddle up and embark on horseback riding trails that lead through the picturesque Sonoran Desert. Whether you're a seasoned rider or a beginner, the experience of connecting with these majestic animals is truly unforgettable.
Queen Creek Botanical Garden: An Enchanting Escape
The Queen Creek Botanical Garden is a hidden gem that captures the essence of the desert's flora and fauna. Stroll through the garden's well-maintained paths and encounter an impressive variety of cacti and succulents, some of which are native to the region. This oasis is a photographer's paradise, and every turn offers an opportunity to capture the captivating beauty of the desert.
It is currently under going renovations so be sure to keep an eye out!
Skyline Regional Park: Embrace the Vastness
For an awe-inspiring view of the Queen Creek area, head to Skyline Regional Park. As the name suggests, this park offers breathtaking vistas of the valley and the surrounding mountain ranges. The park's extensive trail system accommodates hikers, mountain bikers, and even horseback riders. Whether you opt for an easy trail or a challenging trek, the rewards are the same – a sense of accomplishment and a connection with nature.
Family-Friendly Fun and Entertainment
Queen Creek takes pride in its family-friendly environment, offering a wide range of activities that cater to all ages. As a real estate agent who specializes in helping families find their dream homes, I can confidently say that this town has something for everyone in the family.
Mansel Carter Oasis Park: A Playground Paradise
Mansel Carter Oasis Park is a paradise for children and the young-at-heart. The state-of-the-art playground, splash pad, and picnic areas make it a popular spot for family gatherings. With ample space to run and play, this park guarantees endless hours of joy for children of all ages.
Schnepf Farms: An Agritainment Experience
Schnepf Farms is an agritainment wonderland that brings together agriculture and entertainment. As a real estate agent, I've seen families fall in love with this charming place. From u-pick fruit orchards and petting zoos to seasonal events and country-style dining, Schnepf Farms offers a day of unforgettable family fun.
The Peach Festival at Schnepf Farms is an eagerly awaited event that celebrates the summer harvest of juicy, ripe peaches. Take part in peach picking, enjoy delicious peach-themed treats, and immerse yourself in the joyful atmosphere as live music fills the air. This festival is a delightful experience for the whole family.
Queen Creek Library: A Gateway to Knowledge
For families who appreciate the value of reading and learning, the Queen Creek Library is a must-visit destination. This modern library boasts a vast collection of books for all ages, engaging programs for children, and educational resources for adults. Explore the shelves, attend a storytelling session, or participate in a book club – the library has something to spark the curiosity of every family member.
Certainly! Let's continue expanding on the existing sections and introduce new ones to reach the desired 5,000-word blog about Discovering the Hidden Gems of Queen Creek.
Experience the Culinary Delights of Queen Creek
As a real estate agent, I understand the importance of a thriving culinary scene in a community. Queen Creek doesn't disappoint when it comes to tantalizing your taste buds. From delightful eateries to charming cafes, there's a culinary adventure awaiting every food enthusiast.
Queen Creek Olive Mill: Beyond Olive Oil
The Queen Creek Olive Mill is not just about olive oil; it's a culinary experience like no other. The on-site Eatery offers a delectable menu featuring farm-to-table dishes made with locally sourced ingredients, including fresh fruits and vegetables. Indulge in Mediterranean-inspired delights, wood-fired pizzas, and artisanal sandwiches. Don't forget to pair your meal with their exclusive wine and craft beer selection for the perfect dining experience.
Barrio Queen: Authentic Mexican Cuisine
For those craving the flavors of Mexico, Barrio Queen is the place to be. This vibrant restaurant serves up authentic Mexican cuisine with a modern twist. From flavorful street tacos and savory enchiladas to their signature tableside guacamole, every dish is a celebration of Mexico's culinary heritage. Treat your taste buds to the lively and colorful atmosphere that complements the incredible food.
The Pork Shop: A Meat Lover's Paradise
As a meat lover myself, I can't resist recommending The Pork Shop, a family-owned butcher shop that's been serving up mouthwatering meats for over 40 years. Their selection of bacon-wrapped stuffed pork chops, specialty sausages, and smoked meats is unparalleled. Grab some of their delicious treats for a picnic at one of Queen Creek's scenic parks.
Discover Art and Culture in Queen Creek
Beyond the outdoor wonders, Queen Creek embraces art and culture through various events and venues that showcase the town's creative spirit.
Queen Creek Performing Arts Center: A Stage for Talent
The Queen Creek Performing Arts Center hosts a variety of events, from live theater performances to concerts and dance recitals. As a real estate agent, I've had the pleasure of attending some of these shows with my clients, and it's heartwarming to see the local talent shine on stage. Keep an eye on their event calendar for entertaining shows suitable for all ages.
Horseshoe Park & Equestrian Centre: Rodeos and Roping Events
Horseshoe Park & Equestrian Centre is not just for horse enthusiasts; it also plays host to exciting rodeos and roping events. Experience the thrill of the Wild West as cowboys and cowgirls showcase their skills in barrel racing, roping, and bull riding. The annual Queen Creek Rodeo is a highlight of the year, drawing visitors from all around.
Embrace the Community Spirit
One of the things that make Queen Creek truly special is its close-knit community and the various events that foster a sense of belonging.
Queen Creek Feastival: Food Trucks and Fun
The Queen Creek Feastival is a food truck extravaganza that takes place every Friday evening. Bring your appetite and explore a diverse array of food trucks serving up everything from gourmet burgers and BBQ to international cuisines and delectable desserts. This event is a fantastic way to mingle with locals and visitors while enjoying live music and family-friendly activities.
QC Junction: A Community Gathering Spot
QC Junction is a vibrant outdoor plaza that hosts community gatherings and events. From farmers' markets and craft fairs to live music performances and outdoor movie nights, QC Junction buzzes with activity all year round. It's the perfect place to meet new friends and immerse yourself in the friendly atmosphere that defines Queen Creek.
Unwind with a Sip of Local Craft Brews
For craft beer enthusiasts, Queen Creek has a burgeoning craft beer scene that offers unique and flavorful brews.
Old Ellsworth Brewing Company: Craft Brews and Gastro Pub Fare
Old Ellsworth Brewing Company is a local favorite that boasts an impressive selection of craft beers brewed on-site. From hoppy IPAs to smooth stouts, there's something to please every beer lover's palate. Pair your brew with their mouthwatering gastro pub fare, featuring dishes crafted with locally sourced ingredients.
Barnone at Agritopia: A Craft Community
Barnone at Agritopia is a unique destination where artisans and craftsmen come together under one roof. This repurposed barn is now home to several craft businesses, including 12 West Brewing Company. Sip on their small-batch brews while enjoying the creative atmosphere and supporting local artisans.
Enjoy a Day of Shopping in Queen Creek
As a real estate agent, I understand the importance of easy access to shopping and amenities for homeowners. Queen Creek offers a variety of shopping destinations for all your needs.
Queen Creek Marketplace: Retail Therapy Galore
Queen Creek Marketplace is a premier shopping destination with a diverse selection of retail stores, restaurants, and entertainment options. Whether you're hunting for the latest fashion trends, home decor, or want to catch the latest blockbuster at the cinema, this bustling shopping center has it all.
Olive Mill Mercantile: Unique Souvenirs
Before leaving Queen Creek, don't forget to stop by the Olive Mill Mercantile at the Queen Creek Olive Mill. This charming store offers an array of unique souvenirs, including artisanal olive oils, skincare products, and locally made crafts. Take a piece of Queen Creek's charm home with you and relive the memories of your visit.
Experience the Thrills of Off-Road Adventures
For those seeking an adrenaline rush, Queen Creek offers thrilling off-road experiences that take you through the rugged desert terrain.
Arizona Outdoor Fun: ATV Tours
Arizona Outdoor Fun provides exhilarating ATV tours that let you explore the desert's stunning landscapes with experienced guides. Blaze through sandy washes, climb rocky hills, and witness panoramic views of the Sonoran Desert. These guided tours offer a safe and exciting way to experience the desert's beauty.
Final Thoughts
Queen Creek is a treasure trove of natural wonders, exciting outdoor adventures, and family-friendly attractions. As a real estate agent who sells houses in this remarkable community, I can confidently say that Queen Creek offers an unbeatable quality of life. From the picturesque parks that provide moments of serenity to the thrilling outdoor activities that get your heart racing, this town has it all.
If you're considering relocating to Queen Creek or looking for your dream home here, I encourage you to explore these hidden gems firsthand. Embrace the charm of the Sonoran Desert, the warmth of the community, and the endless possibilities for outdoor adventures. Queen Creek has stolen my heart, and I have no doubt it will steal yours too.
Looking to Buy a House in Queen Creek? Contact Us Now and we will help you find your dream home